Its stunning gardens, eye-catching architecture, long list of top-notch restaurants and shops, and pedestrian friendly layout make Charleston, South Carolina one of the most charming cities I've ever visited.
My wife Lisa and I made our first visit to the "Holy City," so nicknamed due to the large number of churches in the city and church steeples visible across the skyline, last weekend for the National Newspaper Association convention.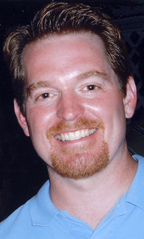 We stayed downtown at the Francis Marion, named for the American Revolutionary War veteran from the Charleston area. Just across the always busy King Street from our hotel was Marion Park, which is filled every weekend with a festival featuring local artists and farmers selling their wares.
On our first day, Mississippi Press Association President and Neshoba Democrat Publisher Jim Prince and I walked the cobble stoned streets of the historic city taking in the stunning sights.
We were fascinated by the homes, many dating back to the early 1700s and all with exquisite gardens, including John C. Calhoun's for whom Calhoun County is named. Every turn brought a new discovery of entertaining history, beauty and charm that kept us walking for miles.
Every home had an immaculate front porch and every front door seemed to top the next with its magnificent landscape.
Lisa and I discovered the best way to experience the city was traveling by bike taxi or "pedi-cab." The bicycle rickshaws were relatively inexpensive and often came with great tour info from our pedaling guides.
We were also captivated by how dog-friendly Charleston was. You couldn't walk a block without seeing multiple people with beloved pets on leashes, so much so that almost every shop down King Street seemed to have dog bowls at the front door with fresh water for the canine passers-by.
Known for its world famous she-crab soup, we had ample opportunities to enjoy the local delicacy with visits to Oak Steakhouse, 82 Queen, Magnolias and Hall's Chop House.
Billy Hall, owner of Hall's Chop House, seemed genuinely thrilled to meet us. The Mississippi State graduate took great delight in having Mississippians in his establishment, and the service and food were the exclamation points.
I had heard Charleston described many times prior to this trip as a "cleaner New Orleans." I can't vary from the description as the oak and palm tree lined streets were spotless and always inviting.
The only regret from the trip was the lone afternoon we had time to attempt a venture to Fort Sumter, we missed the boat by 10 minutes.
On the bright side, it gives all of us an excuse to return in the not-so-distant future.
You may email Joel McNeece at joelmcneece@gmail.com