It was one of those rare moments when happiness and great sadness hit you simultaneously, taking your breath away like a punch to the gut.
My wife Lisa and I were sitting near the back of Oxford-University Methodist Church last Saturday night to celebrate the marriage of Margaret Goodwyn Phillips and Ryne Bankston.
Margaret Goodwyn is the daughter of Susan and the late Dan Phillips of Oxford.
The Phillips family has long been considered an extension of the Denley family. Our families are co-owners of the South Reporter in Holly Springs with Dr. Will Norton, Dean of the journalism school at Ole Miss, but our connection goes far beyond business.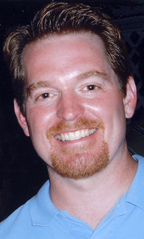 Dan's passing in 2005 due to complications from a kidney transplant remain among the saddest moments of my life. I can still feel the chill of standing in Oxford Memorial Cemetery on a blustery late December day as the family gathered around the graveside with bagpipes playing in the background.
Dan is among a small group of people I've always considered as my mentors in the newspaper business. While we were relatively close in age,
Dan always had great advice about working at a family newspaper, having spent his life at the Oxford Eagle with his dad Jessie and brother Tim.
Dan served admirably as president of the Mississippi Press Association and as a leader in the Oxford community. Lisa and I were in Boston, in the fall of 1999 with the Phillips family to watch Dan take the reins of the National Newspaper Association (NNA).
His service knew no bounds. He set an example I've always attempted to follow.
Shortly after his death, NNA established the Daniel M. Phillips Leadership Award to honor his legacy. I was privileged to be named a recipient in 2009. It's difficult for me to imagine a more humbling, personal honor that will ever top it.
The most memorable moment from last Saturday night's beautiful service was the entrance of the bride.
In the absence of Dan, Margaret Goodwyn's uncles – Mark Aten, Clinton Schove, John Schove, Andy Phillips and Tim Phillips – ushered her down the aisle.
As the rear doors of the church swung open, it all sunk in as a beautiful Margaret Goodwyn stood holding the arm of Dan's brother Tim. Each uncle handed her off to the next.
We smiled with great joy for Margaret Goodwyn, while feeling a hard tug on the heart for Dan.
Newspaper friends Bill and Amy Jacobs of Brookhaven, who were sitting just across the aisle from us, shared the same emotion with us afterwards.
We attended the following reception at the "Power House" on University Avenue where we bumped into numerous other newspaper friends, also reflecting about Dan.
It was a beautiful start to a life together for Margaret Goodwyn and Ryne. It was a night Dan would have enjoyed immensely.
You may email Joel McNeece at joelmcneece@gmail.com and follow him on Twitter at @joelmcneece