The first of four Christmas parades around the county will be next week with Bruce's annual parade set for Saturday, Dec. 7.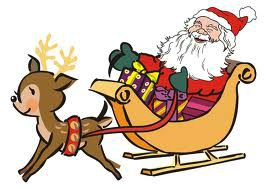 The Calhoun City parade will be the following Monday, Dec. 9 and Vardaman on Tuesday, Dec. 10. Big Creek's annual Redneck Christmas Parade is Saturday, Dec. 14.
Festivities in Bruce will get underway on Saturday, Dec. 7 with Pancakes with Santa in the Bruce Museum at 8:30 a.m. The annual Rotary auction will be held on the square at 1:30 p.m. and the parade will begin at 4:30 p.m.
Jerry Bowles, longtime owner of Bowles' Honda in Bruce, will serve as the grand marshal.
Mike Dunagin, longtime fire chief, will lead the Calhoun City parade as grand marshal the following Monday night, Dec. 9.
The festivities will begin at 4 p.m. with a Christmas Bazaar outside the Methodist Corner. A spaghetti supper will be held at 5 p.m. and the parade will start at 6 p.m.
Robert Earl McGreger will be the grand marshal of the Vardaman Christmas parade on Tuesday, Dec. 10.
The parade will begin at 7 p.m. and take its normal route down Main Street.
The annual Redneck Parade in Big Creek will start at 6 p.m. on Saturday, Dec. 14. A $100 prize will again be awarded to the "number one redneck."