Calhoun County Schools, Calhoun Academy and the courthouse are among the places closed today due to last night's wintry weather creating slippery road conditions this morning.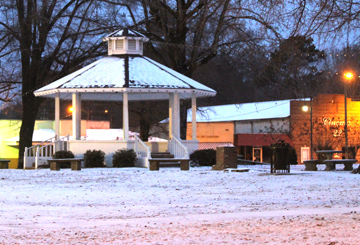 Less than an inch of snow fell on Calhoun County but road conditions were reported as "extremely slick" this morning in all areas of the county.
Chances for more snow continue until after lunch today when temperatures are forecast to rise above the freezing mark.
There is more snow in the forecast for Tuesday night and Wednesday morning. The National Weather Service is calling for another inch to fall during that time.
Sunshine and temperatures in the 50s are expected to return Thursday through the weekend.
Calhoun Public Schools will make-up the snow day next Monday, Feb. 17. That was originally scheduled to be a staff development day for teachers only.