I knew of George Thomas before I knew George Thomas.
During my first five years at the Calhoun County Journal, I spent every Friday in the fall following the Vardaman Rams all over North Mississippi. They were some of my favorite years as the Rams had a huge, loyal following and were always in the mix for a trip to Jackson.
At the end of the school year, Coach Mark Bray would invite me to the athletic banquet and I would accept if for no other reason to enjoy a good steak from Don Hardin, Perry Bailey and Gilbert Denley, who were a few of the many who cooked every year for the banquet.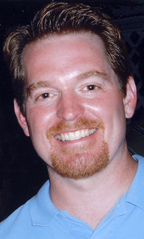 Among the most prestigious awards given at the banquet was, and and still is, the George Thomas Scholar Athlete. I didn't know who George Thomas was, but recognized quickly he had to be someone rather important.
A few years later, at the Sweet Potato Festival, I met the always charming Becky Thomas. There are some people within the first few seconds of meeting them you think, this is the nicest person in the world. That's Mrs. Becky.
She introduced me to her husband George Thomas, and my admiration for them both only grew with each passing day.
Over the years prior to that meeting, I had heard stories from my friend Bill Cooper, and at that time principal and now Mayor James Casey and countless others about the far-reaching impact of George Thomas.
"He's responsible for me going to college," Mr. Casey once told me. "I think you could find a lot of people that would tell you the same thing."
Mr. Thomas retired in 1987 after a 43-year career in education. Most of those years were in Vardaman. Mrs. Becky taught school for 38 years.
A native of Merigold, Mr. Thomas began his education in engineering, but after returning from serving in World War II, Mississippi State didn't have any more openings in its engineering program, so Thomas decided to take some classes at Delta State University majoring in math and history.
After graduating he pursued a teaching job, where he could also enjoy his love for athletics by coaching.
Vardaman Principal B.F. Box hired him and Becky to come to Vardaman. He began teaching math and social studies while also coaching football. Mrs. Thomas taught high school English.
"His students loved to try and get him off the subject," Becky Thomas told me. "They would try to get him talking about football and he would go on and on.
They would come to my class and say 'we got Coach Thomas going today.'"
"Sometimes I would let them a little bit because I saw they really enjoyed it," George Thomas conceded to me during a 2008 interview.
Mr. Thomas loved sports, particularly football and the fans' passion for it.
"People here have always been very hot about their football games," he said. "I always thought that was good. It showed a love for their school, a cohesion. It was always a healthy competition."
He coached for five years before moving exclusively to the classroom.
During his career, Mr. Thomas served as principal and assistant principal of the high school in addition to his teaching duties. For the first year of full integration, he served as principal of the whole attendance center. Administration, however, was never a passion for Mr. Thomas.
It was always about teaching. Mr. Thomas always said the key to being a good teacher was to genuinely care about the students.
"They have to know you care for them," he told me. "You can't fool kids. They'll know if you care and if you believe in the subject matter. You can't fake it."
Mr. Thomas was suffering from cancer during my last visit with him, but he was quick to point out he had lived a year longer than the doctors told him he would.
"They keep telling me how bad I should feel, but I don't listen to them," he said with a smile.
Last week, Mr. Thomas died at the age of 88.
Mrs. Becky, still as charming as ever, said "he lived a wonderful life."
And Calhoun County is better for it.
You may email Joel McNeece at joelmcneece@gmail.com