"There is no exercise better for the heart than reaching down and lifting people up."
– John Holmes
With that in mind, there are few hearts better than that of Calhoun County. That was on display this past week amidst the tragedy of the Vardaman house fire that claimed the lives of seven-year-old twins Isabel and Yobani Razo and their nine-year-old brother Oscar.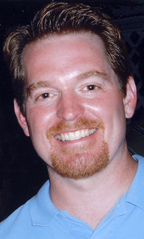 It was evident to me early that morning as I felt the heat off the incredibly strong fire that consumed the house on First Street in Vardaman and watched the firemen tirelessly fight the raging blaze.
I witnessed first hand their physical exhaustion, exasperation and heartbreak over those three children.
By the time the sun came up that morning, First Baptist Church in Vardaman was already beginning to overflow with furniture, clothes and anything else you could think from a long line of people coming to donate to Kim Brown and her two older daughters, Madison and Courtney, who survived the fire.
A few hours later a fully furnished house was provided. Everything from bed linens to dishes were supplied, and the kitchen cupboards stocked.
We see the generosity of this county all year with the successes of small fundraisers for the sick, the impact of our local food pantries and the accomplishments of Relay For Life, Calhoun Cares, Fabric of Hope and so many other charitable events.
The community calendar printed each week in The Journal is filled with events held all over the county on a weekly basis with the sole purpose of helping a fellow Calhoun Countian in need.
While this county suffers from many deficiencies, heart and compassion aren't among them.
Mississippi, despite being the poorest state in the Union, consistently ranks first among the most charitable. I would dare say Calhoun County would top the list among the 82 counties.
It's difficult to imagine a more close-knit community that drops everything to come to the aid of their fellow man.
Our giving nature isn't lost on visitors either. Sea G. Rhydr, the woman who rode cross country on horseback, was so taken by the sense of community and caring in this county that at the end of her journey she chose to make Calhoun County her permanent home.
"People seem to be working at the art of being good neighbors," Sea told me Monday.
It's not work. It's in the Calhoun County blood. That was evident this past week in Vardaman where people from all around came together to mourn, console and lift up their own.
Email Joel McNeece at joelmcneece@gmail.com & follow him on Twitter @joelmcneece