Compiling the list of the top stories of the past year is always a fascinating project, reminding me of just how fast a year seems to fly by at this stage of my life.
The more challenging task we added this year at The Journal was to rank the top 10 stories of the year. It began as an interesting way to do the annual year in review differently.
It ended as one of the more difficult things we've attempted in a while. The final list will be revealed over the next two weeks as we highlight the biggest moments of 2012.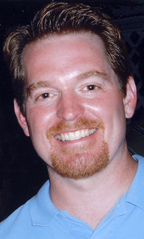 While not on the big list, flipping through the previous 51 Journals allowed me to reflect on the most memorable stories for me.
Visiting with Tom Lindley in The Grove at Ole Miss was a different atmosphere than most features I write for The Journal. I've been visiting Tom's tailgating spot and partaking of his great cooking for several years. It was great to get to share some of that with our readers.
Getting a private performance by the Anointed Praizers – Melissa Armstrong, Rita Talford, Alisha Jackson, Rhonda Powell, Raven Tillman and Janice Bell – was eye-opening.
I watched some of country music legend Glen Campbell's home movies with his niece Christie Smith and her husband Glen of Derma.
I learned why Charlie Brown of Calhoun City is a "weatherbug," because his grandmother the late Merlin Moore scared him to death of storms when he was a kid.
I got the grand tour of my neighbor James "Duck" Drake's state-of-the-art recording studio. I watched K-9 officer Aquiles take down Corey Alexander in a training exercise and confirmed my sanity for refusing to put on the "bite suit."
I enjoyed a cup of coffee with 99-year-old Ava Reeves on her last day in Calhoun City before moving to Oregon. She was overseeing the movers throughout our conversation.
I laughed with Antonio Tarrell about his hair-cutting stories that go back to when he was 11-years-old, when he convinced Darrell Jackson to hop in the chair while his uncle "Crawdaddy" McGuirt was gone from his barber shop.
I loved Terri Caviness Amacker's memories of how her Aunt Louise (Caviness Lance) and Velma Bounds inspired her to become a successful home designer and builder.
I marveled at Lane Dickson's stories from his experience at the Battle of the Bulge. I enjoyed the view over the 18th green at Reunion Country Club in Madison with Todd Hendrix.
I took notes of how Susan Patton paints stunning portraits.
I learned how "Big Tim" Evans became DJ?Fuyal and how it's taken him everywhere.
I shared a tear with one of Lisa and my greatest friends Kerry Heinz as she continues to battle breast cancer.
Leroy Daniel explained to me what it means to be a work-aholic – from washing dishes at Annie Webb's cafe as a kid to working double shifts at the mill later in life.
I found inspiration in 96-year-old Lura Clark, determination in Maxine Mooneyham, dedication from Shane Cook and his family, and enjoyed listening to "Piano Dan" Wright tickle the ivories.
The amazing people of Calhoun County never let me down when searching for a good story.
You may email Joel McNeece at joelmcneece@gmail.com