Calhoun City football coach Perry Liles confirmed today the Wildcats will have a new helmet when they hit the field next season.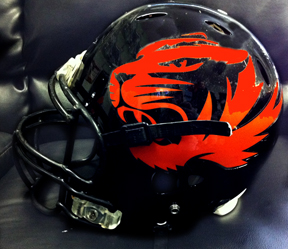 The Wildcats will leave behind the Cincinnati Bengal look of the past few years for a more modern Wildcat.
The new helmet features a large cat logo on the side, like the one worn by the Missouri Tigers during the past season.
Liles said the helmet will likely end up being a "flat black" rather than the glossy version in this picture.