Calhoun City will be looking to occupy a lot of off time the next few weeks as the Region 2-2A champs have a bye in the first round of the baseball playoffs.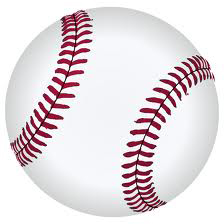 The Wildcats, 11-8 overall and 6-0 in region, are scheduled to wrap up their regular season Wednesday night against Potts Camp.
They aren't scheduled to take the field again until May 2 in the second round of the playoffs.
"We may look at some opportunities to schedule a game or scrimmage," Calhoun City Coach Josh Miller said. "If nothing else we'll host an intra-squad scrimmage."
"The long layoff isn't ideal, so we'll do what we can to stay sharp," Miller said.
The Wildcats will draw a team from the Delta in their first playoff series, but who that will be remains up in the air.
"We're going to see some good competition, so we'll have to be ready to play if we're going to reach our goals," Miller said.
Calhoun City rallied from a 6-2 deficit to beat Belmont 9-7 last week.
Chakel Gates earned the win. Ryne Lee had four hits and Colby Havens recorded two. Cyle and Colby Havens both hit doubles.