Calhoun City swept a pair of games from rival Vardaman Friday night in the only matchup of the season between the two schools.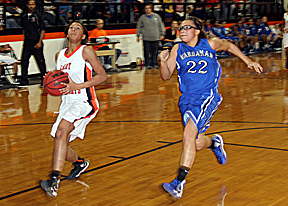 The Lady Wildcats won 56-49.
After leading most of the game, at one point by nearly 20 points, the Lady Rams stormed back in the fourth period to make it interesting, but 'City's pressure defense proved too much to overcome.
Destiny Bush led Calhoun City with 15 points. Alison Childs scored 13. Antonique Jennings and V. Farmer each scored 10.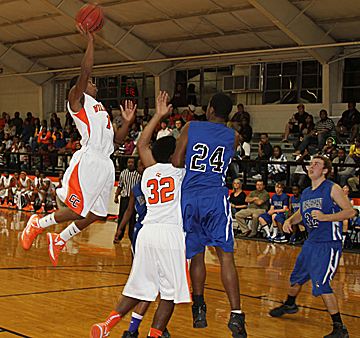 Deidre Rose led Vardaman with 25 points. Niesha Willis scored 15 and Keuntray Tubbs nine.
The boys' game was never as competitive as the Widlcats dominated from beginning to end en route to a 86-49 win.
Austin Burl led all scorers with 19 points. Andrekus Ezell scored 16 and Jean Chairse 10 for the Wildcats.
Vardaman was led by Donta Walker's 12 points. Quon Cummings scored 11 and Tavis Townsend 10.