Four of the six public school teams in the county won Friday night basketball games – Calhoun City Wildcats, Lady Wildcats, Vardaman Lady Rams and the Bruce Trojans.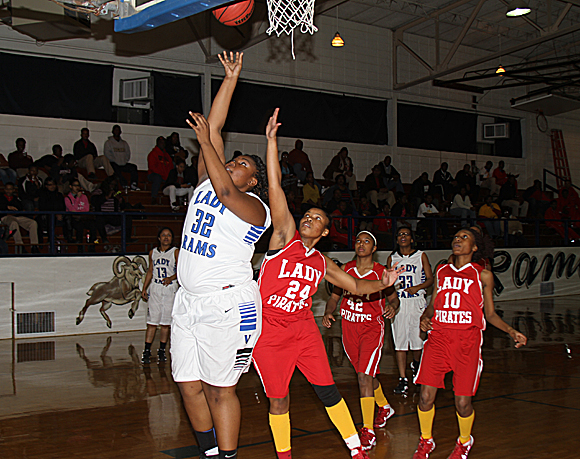 The Lady Rams took control of their region with a 71-43 win over visiting Coffeeville. Danicqua Stephens and Brittany hawkins, above, led with 16 points. Shylysses Rimmer added 13.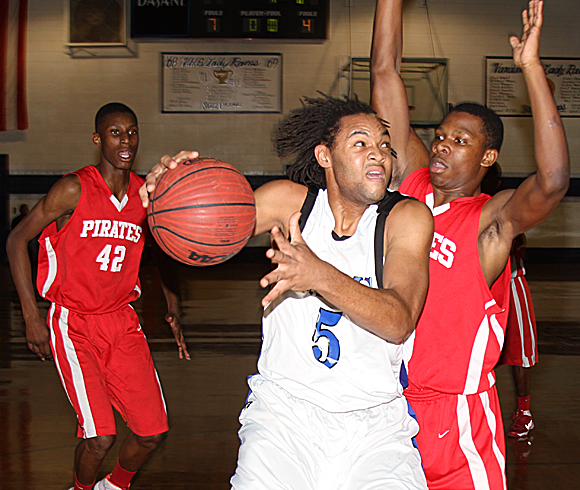 The Rams were beaten 90-34. Devontae Scott scored 23 for the visiting Pirates. Tavis Townsend led the Rams with 12 points. Quon Cummings is pictured above.
The Trojans split their two games at East Webster Friday night. The Lady Trojans lost 54-34 in the opener. The Trojans then improved to 2-1 in district play with a 59-55 win. They host North Panola Tuesday.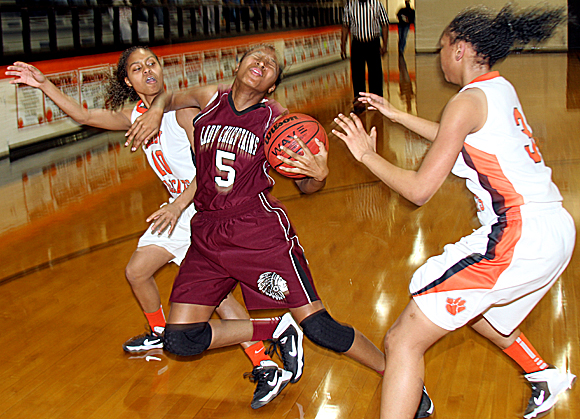 Calhoun City completed a sweep of Okolona. The Lady Wildcats won with ease.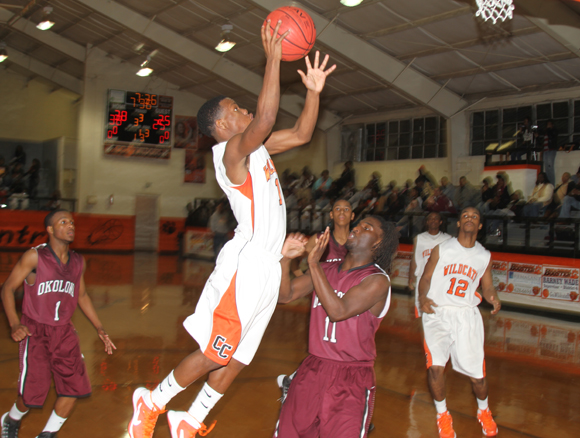 The boys' had a more competitive game, but earned the win to remain unbeaten in district play.