The Calhoun City Wildcats entered the Associated Press top 10 this week following their 15-14 overtime win over the Bruce Trojans.
Calhoun City is ranked sixth in the latest AP top 10 poll for class 2A, one spot ahead of the Trojans.
The Vardaman Rams, champions of Region 1-1A with an undefeated record entering Thursday's game with Thrasher, continue to be left out of the top 10 in the 1A poll. Falkner and Smithville, both of whom lost to the Rams, are ranked in the top 10.
Class 2A
1. Bassfield
2. Madison St. Joe
3. Taylorsville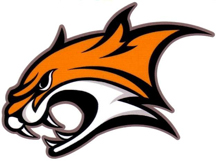 4. West Bolivar
5. Eupora
6. Calhoun City
7. Bruce
8. South Delta
9. Ackerman
10. East Marion
Class 1A
1. Bogue Chitto
2. Noxapater
3. Stringer
4. Shaw
5. French Camp
6. Pelahatchie
7. West Oktibbeha
8. Falkner
9. Smithville
10. Cathedral