Calhoun Academy basketball teams will both be in action Wednesday night as the school hosts the North Central A MAIS Tournament.
The Lady Cougars will play Humphreys Academy Wednesday at 6:30 p.m. and the Cougars will play Clinton Christian at 7:45 p.m.
One win in the North State Tournament would guarantee the teams a spot in the State Tournament next week at Rebul Academy in Hinds County.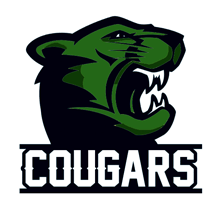 The Lady Cougars earned third in the district tournament at Mathiston with a 59-37 win over Kemper Saturday in the consolation game.
Anna Grace Turner scored 24 points, Regan Hubbard 16 and Hunter Robertson 15 for the Lady Cougars.
Robertson and Hubbard were named all-tournament performers.
The Lady Cougars were beaten in the opening round of the tournament by Winona 62-26.
Hubbard led with 10 points in the game. Turner scored eight.
The Cougars lost to host Hebron 61-49 to open the district tournament.
Josh Turner scored 20 points, Cory Baggett 14 and Cameron Bryant eight.
The Cougars bounced back defeating Kemper 49-43 in Saturday's consolation game to earn third.
Bryant scored 16 points. Devin Northrip added 14 and Baggett 11.
Bryant and Baggett were named to the all-tournament team.