Calhoun Academy lost a heart-breaker Friday night to drop to 0-2 on the season.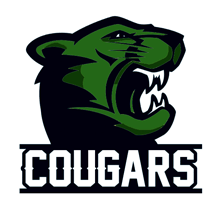 Trailing 26-18, the Cougars' Sam Moore scored in the final minute of the game to setup a 2-point conversion attempt to force overtime. Delta held on the play to come away with the 26-24 win.
It was a back-and-forth game most of the night.
The game was tied at six in the second quarter with the Cougars' points coming from a Beau Walker touchdown. J.T. Washington connected with Sam Moore on a 12-yard scoring pass in the second quarter to give the Cougars their first lead at 12-6.
Delta would answer to tie the game at 12, but Calhoun Academy would recapture the lead before the halftime break. Stephen Nichols scored the touchdown on a 76 yard pass play from Washington for the 18-12 Cougar lead.
That lead would hold up until the fourth quarter when Delta scored back-to-back touchdowns for the 26-18 lead.
The Cougars return home next Friday to host North Sunflower.