The Bruce golf team won the district tournament at Ackerman Tuesday and Calhoun City placed second to advance both to the state tournament in Starkville.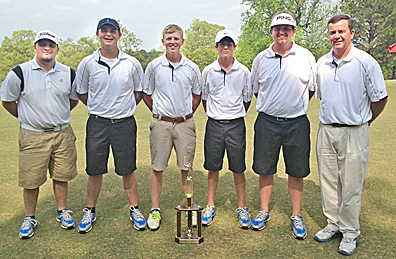 Bruce shot 331 as a team to earn the title. Calhoun City finished close behind with a 334, followed by Ackerman 348, Hamilton 363, and East Webster 431.
Cole Parker, of Calhoun City, earned medalist honors with a 78. Bruce's Cameron Clarke was second with a 79.
Other Bruce golfers were Warner Jones 81, W.D. Newlin 83, Casey Vance 88 and Jordan Cain 98.
Other Calhoun City golfers were Noah Hill 81, Coleman Suber 87, Peyton Suber 88 and Jacob Ruth 89.
Bruce, Calhoun City and Acklerman will all advance to the Class 2A State Tournament at Mississippi State University April 30-May 2.