Bruce swept  pair of basketball games from visiting Vardaman Thursday night.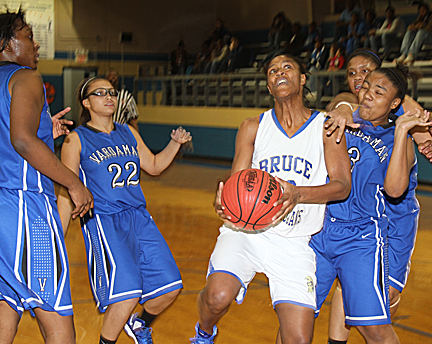 The Lady Trojans started fast building a 32-16 lead over the Lady Rams by halftime, but Vardaman charged back in the second half to tie the game with less than two minutes to play.
The Lady Trojans held on late for the 49-46 final.
The boys' game was so close. Bruce led 24-11 after the first period and 49-20 at the half.
The final score was 64-39 Bruce.
 Photos by Celia Hillhouse