Bruce boys and girls both suffered loses in the O-Town Challenge at Oxford on Saturday.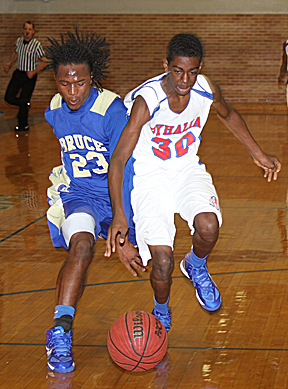 The Trojans lost to Byhalia 66-49.
Taylor Shoemake led the Trojans with 19 points. Shaq Bush scored 14 and Rashad Turner seven.
The Lady Trojans lost 55-51.
Tiesa Steen led with 20 points. Tekia Doolittle scored eight and Munchy Tillman seven.