The Bruce Museum is inviting anyone with any kind of art they would be willing to share as part of a display during the Bruce Sawmill Festival.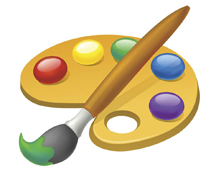 "We would love for people who have things family members made/painted from years gone by share them with us so we can display them during the festival for everyone to see," said Bethany LaValley, art show coordinator. "We'll have someone in the museum at all times during the festival."
Art can be set up/dropped off anytime Friday morning, even Thursday night if needed, and picked up at noon Saturday.
LaValley said several artists have already agreed to share some of their works for the display.
"We're excited about what we've received so far and would love for people to share some of their family art," LaValley said.
For more information you may contact LaValley at  662-414-5914 or by email at lavalley@go.olemiss.edu.