The Bruce Lady Trojans rolled over Potts Camp 16-3 Monday night setting up a showdown with Calhoun City Thursday at Bruce Park with the region title on the line.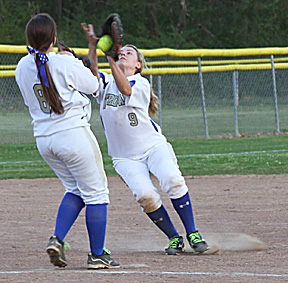 The Lady Trojans have already clinched a playoff berth, but can still earn a region title with a victory over Calhoun City Thursday.
Hannah Burt earned the win Monday. Laken Shankle led the offense with three hits.
Summer Mulkey, Morgan Ellard and Bailey Massey had two hits each.
Shankle and Jessica Aron both hit triples.
The Lady Trojans, 6-7 overall, will host Potts Camp again Friday. They will complete the regular season next Monday and Tuesday at Oxford and Vardaman.