The Bruce Lady Trojans lost both of their games last Friday in the Calhoun County Tournament.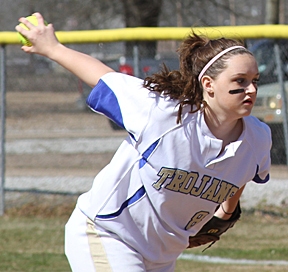 Calhoun City defeated the Lady Trojans 10-2.
Hannah Burt took the loss. Summer Mulkey recorded the only hit in the game for Bruce.
Vardaman knocked off the Lady Trojans 8-1 with Abbie Patton taking the loss despite allowing only one earned run.
Jessica Aron and Laken Shankle both had two hits for the Lady Trojans.
Bruce is scheduled to host Potts Camp Friday, East Webster next Monday and Hickory Flat Tuesday.