After twice being forced to postpone due to snow and ice, the Bruce Chamber of Commerce will try once more to hold their annual banquet at the Bruce Forestry Museum on Monday, March 16 starting at 6:30 p.m.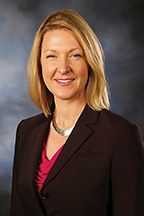 The Banquet, catered by Glass Kitchen of Bruce, will begin at 7 p.m. and will feature Laura J. Campbell, vice president of customer delivery for TVA, as the guest speaker.
Tickets are $25 and may be purchased from the Bruce Chamber of Commerce office or Jeffery's on the square.
Annual awards, including Citizen of the Year, Business of the Year, and Chamber Member of the Year will be presented at the banquet.
For more information on the banquet call 983-2222.