Bruce, Calhoun City and Vardaman will learn what regions they are playing in this Friday when MHSAA releases the new classifications for 2013-15.
Bruce and Calhoun City know they will remain in Class 2A, but it's possible they will move back to Region 2 with Eupora and East Webster.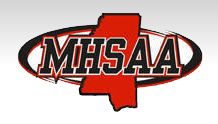 They have played the past four years in Region 1 with Baldwyn and other schools to the north.
If they move back into Region 2, the other teams in the region remain somewhat a mystery with Ackerman expected to jump to Class 3A with its high school consolidation with Weir.
Other rumored possibilities are JZ George and Winona, if they were to drop back to Class 2A.
There is less unknown with Vardaman, who should remain in the traditional Region 1, but may get a few teams shuffled within the region.
The new regions are scheduled to be released Friday morning.