Calhoun City will host North Half Championship Powerlifting meets this weekend with numerous Wildcats and Trojans vying for a trip to state.
The Boys' 1A and 2A meet will be Saturday, March 2 at 9 a.m. at the Calhoun City Elementary gym.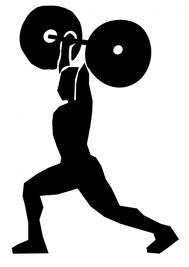 Ten schools have qualified for the 2A competition including Calhoun City and Bruce.
Calhoun City Powerlifting coach Perry Liles said the Wildcats will have 11 competing for North Half. 'City's team has finished second to East Union in all three previous meets.
"We lost a lot of good lifters last year," Liles said. "But a lot of ours have a great chance to advance."
The Bruce Trojans are competing for the first time in powerlifting. They will have eight lifters at North Half.
"If we perform up to our potential we should have several advance to state," Bruce Coach James Ray said.
The Trojans have finished third in the previous three meets.
The Lady Trojans, coached by Angie Owen, have enjoyed a very successful year with a first place finish and two thirds. They will have 12 lifters in the 2A Girls North Half that will be held Monday at 3 p.m. at Calhoun City.
"The top three in each weight class advance to state and all 12 of our girls have finished in the top three in all their meets so far," Owen said.
Six girls teams will be competing on Monday. The host Lady Wildcats will also be looking to send many to the state championships.
"All of ours haven't finished any lower than fourth," Liles said. "There's definitely an opportunity for a lot of success."
Admission is $5 for both the boys' and girls' meets.