Bruce and Calhoun City will return to Region 2-2A while Vardaman has less changes to their region for the next two years.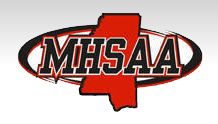 The Mississippi High School Activities Association released the new regions for 2013-15 Friday morning.
Bruce and Calhoun City will join East Webster, Eupora, Ackerman, and Okolona in Region 2-2A.
There still remains some question as to what will happen with Ackerman due to the fact they are scheduled to consolidate high schools with Weir, which would put them in Class 3A. But as of now MHSAA is listing Ackerman and Weir separately.
Vardaman's new region will include Biggersville, Coffeeville, Coldwater, Falkner, Hamilton, Houlka, Smithville and Thrasher.
Coffeeville and Hamilton are the newcomers to Region 1-1A, replacing H.W. Byers and TCPS.