Bruce and Calhoun City remained in the top five of the latest Associated Press Top 10 rankings for Class 2A, but not without some shuffling.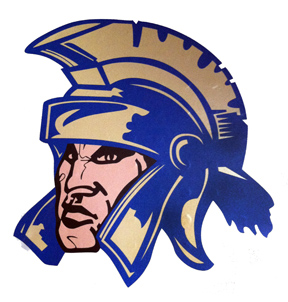 The Trojans moved up to number two in the state after a narrow 26-19 overtime win over Coffeeville. Their move had less to do with their win than it did with Calhoun City's drop from the second spot.
The Wildcats fell to fifth in the state after losing to Water Valley 42-6 last Friday. The Blue Devils visit Bruce this week.
Class 2A
1. Bassfield (17) (3-0) 170 18
2. Bruce (3-0) 108 3
3. Lake (3-0) 107 4
4. Taylorsville (2-1) 91 5
5. Calhoun City (2-1) 67 2
Others receiving votes: East Marion 38, East Webster 22, Eupora 21, Coahoma AHS 15, Richton 15, Mize 13, Union 7, Puckett 6. <
Class 1A
1. Stringer (14) (2-0) 165 1
2. Bogue Chitto (3) (3-0) 156 2
3. Durant (3-0) 69 NR
4. Lumberton (0-2) 55 3
5. Shaw (1-2) 44 5
Others receiving votes: Cathedral 36, St. Joseph, Greenville 28, Falkner 27, Smithville 21, Noxapater 20, Hinds AHS 20, Broad Street 12, Salem 12, Resurrection Catholic 8, Pelahatchie 7. <