CALHOUN CITY, Miss. – The road of life is often rocky and filled with unforeseen obstacles—like traumatic injuries, life-threatening injuries and major surgeries.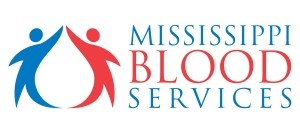 Blood donors help pave the way to recovery for patients by making sure blood is available when they need it. Mississippi Blood Services and Howard Wilson Chrysler Jeep Dodge are joining together again in the Road to Life 5 Summer Blood Drive Promotion. One lucky donor will get to explore life's rugged roads in a brand new Jeep Wrangler. Many Mississippi hospital patients will be on the road to recovery because you donated blood!
There will be a community blood drive at the Calhoun City Dollar General on Friday, June 28, from 12 – 6 p.m. The MBS Donor Coach will be in the parking lot. Donors will be automatically registered in the Road to Life 5 Jeep Wrangler give-away. All donors will receive a free T-shirt and a Dollar General gift card (while supplies last). Donors can now check their cholesterol levels on their MBSConnect account!
"Mississippi Blood Services is happy to announce the Fifth Annual Road to Life Blood Drive, which is exciting for both MBS and our donors," Tony Bahou, MBS public relations and communications manager, said. "But it's even more exciting to know that countless hospital patients are getting back on "The Road to Life" because so many Mississippians care enough to give blood."
Donating blood is safe, simple and it saves lives.