The final Christmas parade in the county will once again be the 18th Annual Big Creek Redneck Christmas Parade on Saturday, Dec. 16 at 6 p.m.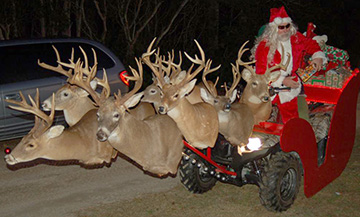 Lineup will begin at 5 p.m. and the parade will be held rain or shine.
"If you can ride it, drag it, pull it, or push it, put a bow on it and enjoy the fun," Big Creek Mayor Dwight DeVall said. "Everyone's invited to come down and take part."
A $100 cash prize will be awarded to the "number one redneck"and a $50 prize for second.
Call 628-6882 after 5 p.m. for more information.