Basketball season ended for Calhoun Academy Wednesday night with both boys' and girls' teams falling in the MAIS North Central Quarterfinals.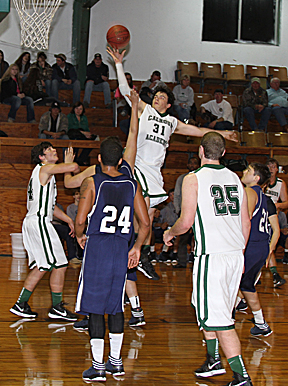 The Lady Cougars were beaten 50-36 by Humphreys Academy.
Calhoun opened the game strong, leading 16-9 after the opening period, but Humphreys closed the half on a 19-1 run to take control of the game.
Regan Hubbard led the Lady Cougars with 13 points.
Anna Grace Turner scored 10 and Hunter Robertson six.
The Cougars started slow and never truly recovered in a 53-42 loss to Clinton Christian.
Cameron Bryant led with 13 points.
Josh Turner added nine. Cory Baggett and Hunter Harmon each had eight.