There have been numerous changes to local baseball/softball schedules due to several rain outs. Following is a list of games for each school this week.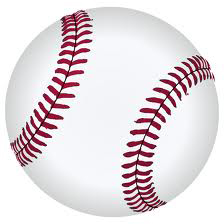 Bruce Lady Trojans - East Webster, Monday; Hickory Flat, Tuesday; at Houlka, Saturday; Coach Seth Burt said there would be more changes to next week's schedule.
Calhoun City Lady Wildcats - Hickory Flat, Monday; Potts Camp, Tuesday (not definite); at Ackerman, Friday.
Bruce Trojans - South Pontotoc, Monday; at Hickory Flat, Tuesday; Vardaman, Thursday; Houston, Friday; at Houlka, Saturday.
Calhoun City Wildcats - at Walnut, Monday; East Webster, Thursday.
Vardaman Lady Rams - Smithville, Thursday.
Vardaman Rams - at Houlka, Tuesday; at Bruce, Thursday; Tremont, Friday.
Calhoun Academy Cougars - Hebron, Tuesday; Coach Tim Melton said they were still trying to reschedule some make-up games later this week.