I can't recall my first cup of coffee, but I certainly do my last. It was about 10 minutes ago, and that holds true for most any time of day I'm asked.
I somewhat remember as a small child climbing up in my parents' bed late on Saturday mornings and often getting a sip of their coffee. I doubt I enjoyed the taste at that time, more likely just wanted to play copycat.
Coffee became more of a regular habit in college, where it was a virtual necessity to help with those late night cram sessions or a get over the night before kickstart on the way to class.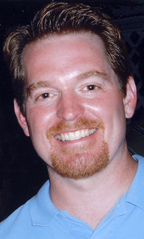 In the decades since my days at Southern Miss, my coffee intake has increased dramatically. So much so that at times my wife Lisa accuses me of being addicted.
She might have a point, but more than anything I truly love the taste. I'm not certain at one point in life the taste of coffee went from nay to yea, probably around the same time that onions won me over.
There was a time when I might sit screaming at the dinner table for hours due to the suspicion of something on my plate including onion. You finished your supper at my house or you didn't leave the table. That made for some long nights, more so for my brother Jeff than myself, but that's another story.
Today, there are few things not improved with a little onion. Likewise, there's never a bad time for a good cup of Joe.
It begins my day, and similar to my late grandfather G.L. McNeece, it often concludes it.
My mornings typically begin with the old staple of Maxwell House. Not because it offers the finest beans from Columbia, but because of convenience.
I'm doing well to put one foot in front of the other when I am pried from the bed each morning. I can't attempt to sort through filters and measuring cups. I pull out a filter pack, pour in some water, punch the button and presto, the sun rises.
Later in the day, and especially at night, I delve into more gourmet selections, most often of a Starbucks variety. I enjoy Dunkin' Donuts, High Point, Chock-Full-of-Nuts, Seattle's Best, Millstone and others, but Starbucks is always my fall back.
I love light roasts, dark roasts, blondes, blends, spiced and spiked coffees. I honestly haven't found a form I don't care for, except for over ice. That's one trend that I'm never going to be hip enough to enjoy.
Let's just stick to some good, hot Joe, preferably black and with a bit of a bite.
Email Joel McNeece at joelmcneece@gmail.com & follow him on Twitter @joelmcneece