The anticipation of having a sparkly, festive, nicely decorated home for Christmas starts around Halloween and builds to a fever around Thanksgiving. However, it only takes wrestling with one tree and a strand of lights to kill your Christmas spirit.
That pre-lit Christmas tree that was so awesome the first couple of years, becomes a nuisance when, strand by strand, the lights start to go.
This year, I was pretty excited to buy a new tree for the "girls' room" at our house. The "girls' room" used to be our neat, well-kept guest bedroom, but now is a toy room/nursery for the granddaughters when they visit.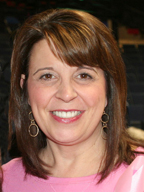 I planned to put that tree up first, and I did it over the weekend. I knew it would be easy– a new tree out of the box, with new lights to go on it. I wanted the tree to have colored lights on it, which has become kind of a rarity these days.
In my childhood, every tree had colored lights. Solid white lights were practically unheard of. And to a child, there is nothing more beautiful than a tree filled with brightly colored lights.
I bought two strands with a couple of random "twinkle" bulbs. These used to be called "blinking" lights, but "twinkle" has more of a holiday ring to it.
It's the same thing, except the twinkle lights flash slower than blinking lights.
The tree came out of the box and was put together quickly.
After surfing on Pinterest a couple of days before, I even had a new method to install the lights. The trick is to go up and down, not around and around according to Real Simple magazine via Pinterest.
The up and down prevents you from going around and around the tree and in the case of taller trees, like the one we have in our living room, less time on the ladder.
Divide the tree vertically into three sections and put the lights on by section, weaving them in and out of the branches to the top of the tree and back.
The up and down method worked really well on the small tree, and I was quite pleased until I got the last strand put on, adjusted them and stepped back to take a look at my work. Then half of the last strand of lights went out.
I wanted to throw it out in the yard– tree, lights and all. Joel sensed my frustration and came in to assist. We finally ended up tossing that strand and putting on a new one.
I'll wait a few more days before I tackle the big tree.
There has been some confusion about the Bruce Lions' Club Christmas parade's 50th year this year. This is not the 50th year of the Bruce parade, it's the 50th year for the parade to be sponsored by the Lions' Club. The parade itself is much older than that.
Joe Goforth of Derma is the winner of the last football contest of the year with one miss. He beat Micheal Luker, of Randolph, by tiebreaker.
Missing two: Earl McGregor of Vardaman; Reginal Baskin of Bruce; Ottis Crocker of Bruce; and Linda Luker of Randolph.
Missing three were Grace Prewett of Pontotoc; Billy Hood of Eupora; Shannon Stone of Calhoun City; Melba Aron of Houlka; Kenneth Dye of Bruce; and Dorthie Marks of Bruce.
The Journal will be closed Thursday and Friday for Thanksgiving. Happy Thanksgiving to all.
Email Lisa McNeece at lisamcneece@gmail.com