The Egg Bowl had everything I could have wanted – great friends and plenty to eat and drink in the Grove, the atmosphere of big-time college football, an intensity I could taste on the sideline that only an in-state rivalry can produce, a thrilling game for at least three quarters, and a very happy wife when I arrived home.
Worried about the potential loss of my favorite parking space (which I won't give away) due to the size of the crowd, I got an earlier than planned start. I was in the Grove by 2 p.m. and was quickly introduced to Tom Lindley's jambalaya, which he pointed out he made from scratch. It was two bowls good.
Several Bruce folks came by the tent to console Dr. Bruce Longest on the Trojans' tough loss Friday night and even more just to enjoy the Grove experience. I particularly enjoyed visiting with former Trojan Head Coach Phil Ferguson and Dr. Judith Bradley.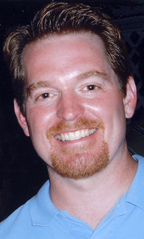 A Hattiesburg native, Dr. Bradley had many good stories about her love for Southern Miss and how devastated her father was about this football season. I could relate.
The sun was beginning to set and taking the temperature down with it, so I decided to head for the press box to load up on coffee and a few more layers of clothing before hitting the sidelines for kickoff.
I always enjoy seeing Parrish Alford with the Northeast Mississippi Daily Journal, Jeff Roberson with the Ole Miss Spirit, Calhoun City native Langston Rogers and so many other good friends on press row.
After three hot cups of Joe, I added another layer of clothing and tucked my last jacket into my backpack to attempt to hold it out for the second half and headed down to the field.
The back-and-forth first half was exactly what I had hoped for. When you don't have a serious rooting interest, your desire is for an exciting game.
The action kept coming right at me, too, which every photographer desires. It nearly got too close on one play when Ole Miss RB Jeff Scott got shoved out of bounds. I was pleasantly surprised at my quick feet given the sub 40-degree weather, enabling me to avoid a likely painful collision.
I took a knee to look over a few of my pictures when I felt a nudge against my hip. I turned to see Bully – the four-legged canine, not the two legged mascot.
I've said it many times, if I were a Mississippi State fan, I would have to have a Bulldog. Rubbing his head I was reminded of my last encounter with Bully – this one's predecessor. I was kneeling around the 30-yard line at Scott Field to get a shot of the Bulldogs charging out of the locker room. Looking through the lens of my camera I couldn't see my immediate vicinity. At that time the trainer would release Bully just as the Dogs were running out and he
would race to midfield in front of the team to meet another trainer, although I was apparently in his path.
It wasn't a direct hit, but I learned not to get in the way of a charging Bulldog.
I can say the same for, as Oxford Eagle columnist Steven Godfrey called them, "a boozy wave of Ole Miss students." I was standing just below the student section trying to nudge my way in for a close up shot of the Egg Bowl trophy when the students came pouring over the railing and on to the field. In seconds, I was carried from the goal post to the 10-yard line before I got my balance.
I held the camera high to get the shots I was looking for and then elbowed my way to freedom. I couldn't blame the young Rebels. It was a momentous win for them. I would know. My wife Lisa, who bleeds red and blue, had stayed home to work on putting up the Christmas tree and watch the game in front of the warm fireplace.
I was envisioning her dancing in the living room, knowing this year she would have the upper hand on Sid Salter and my brother Jeff McNeece, both die-hard Bulldogs not above flaunting their Egg Bowl successes.
Then the first of many texts came through.
"I'm so excited!"
It was a good night at my house.
You may email Joel McNeece at joelmcneece@gmail.com
You may follow him on Twitter at @joelmcneece