Members of the 858th Engineer Company (Horizontal), headquartered in Calhoun City, returned to Mississippi from service in Afghanistan early this morning around 2 a.m. at the Tupelo Regional Airport.
The flight was originally scheduled to arrive around 10:30 p.m. but lightning forced a delay.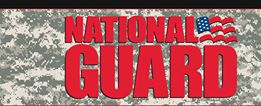 Approximately 150 Soldiers returned from duty in support of Operation Enduring Freedom in Afghanistan.
While in theater, the Engineers conducted retrograde operations and base closures. The Soldiers removed approximately 450 living quarters at Bagram Air Field in Regional Command (East).  The 858th also transformed three forward operating bases into tactical bases  for use by the Afghan National Army.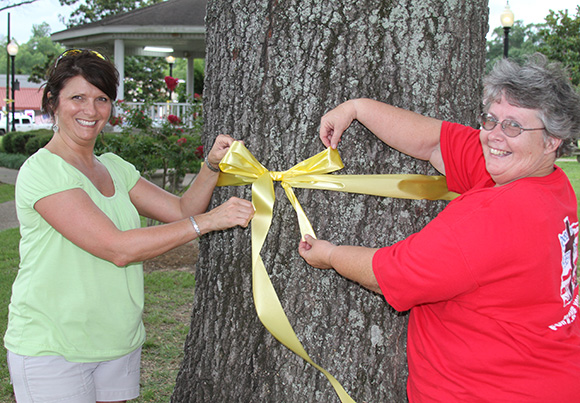 Laura Edwards and Rose Diamond were among the many volunteers tying yellow ribbons to trees and lamp posts around the Calhoun City Square Wednesday evening to welcome the 858th National Guard unit home. A celebration of the soldiers return home is being planned for a later date in Calhoun City.