Calhoun Academy remained perfect on the season with another blowout win Friday night.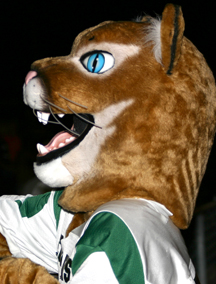 The latest victim was Delta Academy, who fell to the Cougars 44-0.
The victory guaranteed the Cougars, 7-0, a first round home playoff game.
The Cougars currently are tied with Russell Christian at the top of the MAIS District 5 (8 Man) standings. The two teams are also ranked one and two in the state.
They will face each other in Meridian in the final game of the regular season on Oct. 19.
First the Cougars will host Briarfield (6-1) and unbeaten Hebron for homecoming on Oct. 12.
The Cougars have thus far outscored their opponents 303-32 and have not allowed more than a single touchdown in any game.