Bruce High School will host Meet the Trojans Thursday, Aug. 14 at 6 p.m. on the Bruce square.
Festivities will be held in conjunction with the weekly farmers' market. Introductions will include the band, softball team, junior high and high school cheerleaders and football players. Chickenbone FD will be selling hamburger and hot dog plates and more. The event will conclude with live music in the gazebo.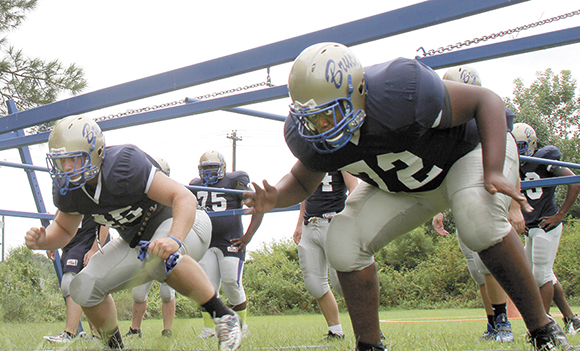 Bailey Nix and Diquan Stephens work on getting low during Bruce Trojan practice Monday afternoon. It was the Trojans' second outing in pads. They open the season Friday, Aug. 22 at North Pontotoc.