Archives for May 2013
A man wanted in three counties, including Calhoun, and the Mississippi Department of Corrections was captured Saturday near Houston.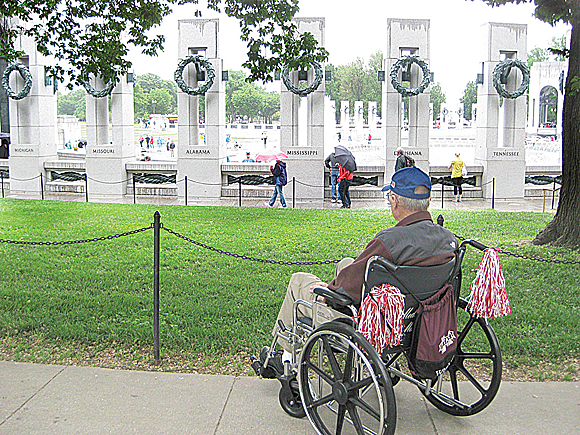 Wesley Ruth, of Calhoun City, who was wounded during the fighting at Normandy in World War II, looks at the World War II Memorial in Washington, D.C. recently while taking part in the "Honor Flight Network." Read his story below.
Leeiler Vance, 79 of Vardaman died Tuesday, May 28, 2013 at Baptist Memorial Hospital of Oxford. She loved fishing, gardening, cooking, and quilting.
Gather your whole family and join us at Jesse Yancy Memorial Library Tuesday, June 4 at 6 p.m. for Summer Reading Family Night.
Two men are in custody and charged with burglary of two Calhoun City businesses recently.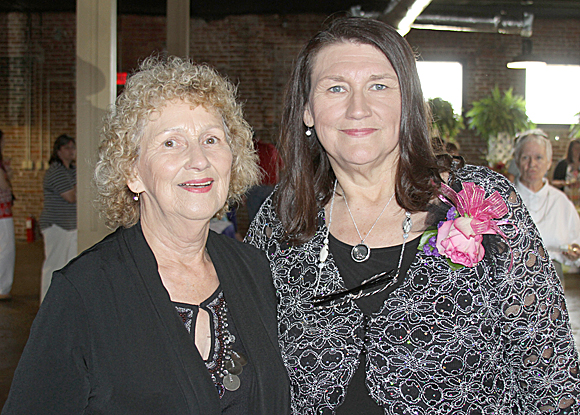 Bruce Elementary Principal Angie Weldon, right, was honored last week with a reception at the Bruce Museum. She is retiring after 22 years as a principal, 37 years total in education. She is pictured here with her mother Helen Shipman. Photo by Joel McNeece
Wesley Ruth, of Calhoun City, landed on Normandy Beach on June 14, 1944.
"You could hear the rifles popping like popcorn," Ruth said.
GFWC-MFWC Fine Arts Club of Bruce was recognized as the GFWC-MFWC State 2012 Club of the Year at the recent annual convention in Raymond.
Five Wildcats and four Trojans earned All Division baseball honors in 2-2A.
Calhoun City's Arts & Crafts Festival, three Memorial Day services, a trip to the Memphis Botanical Garden and a small cookout on the patio made for a good weekend.
It all began Saturday morning with a trip to the Arts &?Crafts Festival on the Calhoun City Square.