Family Spot in Calhoun City held grand opening ceremonies Friday afternoon.
The new kids' party center on the Calhoun City Square opened last week.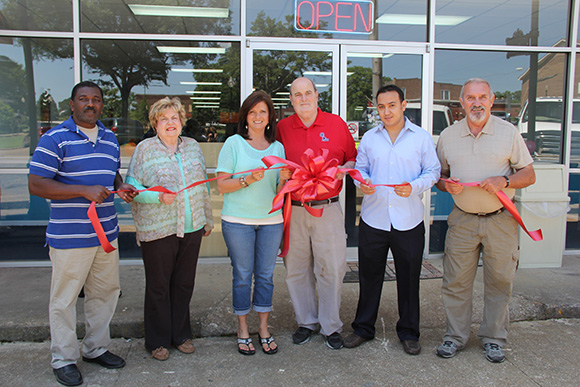 Attending the ribbon cutting were, from left, Calhoun City aldermen Marshall Coleman, Barbara Goodson, Chamber President Laura Edwards, Mayor J.R. Denton, owner Mohammed Alqaifi and alderman Larry Bratton.
Photo by Lisa McNeece